Belgian Firm Found Guilty Of RDNH
Case Number: D2018-2148
Complainant: DIGITI LLC
Represented by: ConSenso Advocaten
A Belgium-based company has been found guilty of Reverse Domain Hijacking by a panel of the World Intellectual Property Organization, after the firm attempted to use the UDRP process to acquire the domain digiti.com. The domain is identical to a trademark owned by the company, although the domain, itself, was registered in 2002, while the trademark was only granted in 2018. The WIPO panel handed up its ruling on November 15, 2019.
The WIPO panel made specific note of the fact the domain registration preceded the trademark by 16 years, noting it is difficult to know whether the company filing the complaint even existed at the time of the domain registration. The complainant, the panel observed, filed no information about its own business, which, the panel wrote, contributed to its RDNH ruling. The panel wrote, "The Complainant seems to have assumed that because it has a registered trademark identical to the Disputed Domain Name, and the Disputed Domain Name was linked to a PPC webpage, it could file the briefest of complaints without any further supporting detail or useful information."
The panel also found Digiti, LLC's complaint "all the more inexcusable" in that the company was represented by attorneys the WIPO panel said are "specialist attorneys who appear to have specific expertise in this area." The firm representing Digiti LLC is ConSenso Advocaten, of Genk, Belgium.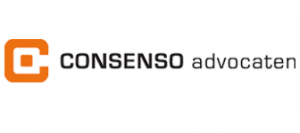 Source: https://www.wipo.int/amc/es/domains/search/text.jsp?case=D2018-2148