RDNH Scars French Company Attempting To Take BeautyGarde.com
Case Number: D2022-3862
Complainant: Sothys Auriac
Represented by: Promark IP Law Firm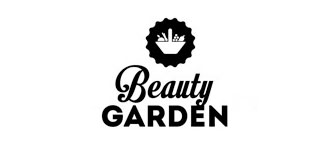 A French beauty supply company, operating on the domain BeautyGarden.com, has been scarred with a ruling of Reverse Domain Name Hijacking after attempting to transfer the domain BeautyGarde.com from a U.S.-based beauty supply company. The French company, Sothys Auriac, of Auriac, France, was represented by Promark IP Law Firm, and holds numerous trademarks for the phrase, "Beauty Garden" in Europe and North America. However, the respondent company,  Nonie Creme, also owns six of its own trademarks for the term "Beauty Garde" in the United States and elsewhere, including a recently-cancelled trademark registration in the European Union.
Sothys Auriac had argued Nonie Creme was attempting to conduct business and compete in the beauty industry by playing off of the "Beauty Garden" mark. Attorneys for Sothys Auriac argued the cancellation of the European Union trademark bolstered their case. However, the responded observed that the European trademark ruling, issued by the European Intellectual Property Office, was confined only to Europe, and that even the EUIPO panel agreed the two marks were distinctive in to English speakers.
In issuing its ruling, the panel appeared particularly vexed by the complainant's apparent attempt to skew the facts in a way that may have mislead the WIPO panel, itself. "The Complainant must have appreciated that the existence of those six trade marks seriously undermined its case under the second element, and no doubt that is the reason that they were not produced to the Panel.
"If this case had not been defended," the panel wrote, "an injustice may well have been done."
The WIPO panel handed up the RDNH ruling December 8, 2022.
Source: https://www.wipo.int/amc/en/domains/decisions/pdf/2022/d2022-3862.pdf